Heather Lauren Woolley, M.A.
Columbia University (september - november 2022)
PhD project: Reproducing Veronica's Veil: Reproduction, Women's Work, and the Sacred Image in Nineteenth-Century France
Vita
Heather Woolley is a PhD candidate in Art History at Columbia University in New York. Focusing on nineteenth-century art and visual culture, her research addresses the practices and beliefs surrounding sacred images in Catholic France. Her dissertation, supervised by Dr. Jonathan Crary and Dr. David Freedberg, studies the revival and renewal of the Veronica Veil devotion in the second half of the 1800s and questions how religious mentalities continued to play a role in the conceptualizations and uses of images in modern France. Heather's research has been supported by the C.V. Starr Scholarship Fund and Columbia's Research Excellence Dissertation Fellowship, and she was a recipient of the Killam Doctoral Fellowship. Parallel to her doctoral research, Heather has also taught the seminar "Art Humanities" at Columbia University.
Research focus
Research
Religious visual practices and iconographies in modernity

Theories and politics of the image

Anachronism and art history

Nineteenth-century French art, with a special interest in Realism

Popular prints

Technologies of reproduction
Project
My doctoral dissertation studies the revived devotion to the Veil of Veronica, a relic believed to bear a miraculous image of Christ, in France during the second half of the nineteenth-century.
Aiming to curb processes of secularization in a modernizing nation, many French Catholics embraced the medieval iconography of the Veronica Veil as a symbol of the Church's authority and an instrument to defend and spread their faith. My research concentrates on a cult devoted to the "Holy Face" of Christ on the Veronica Veil and examines the use of visual media in this association's mission to propagate Catholicism in the modern world. Prints depicting the Veronica Veil were central to the cult's devotional practices and philosophies, which associated the reproduction of images with the multiplication of believers. This novel conception of reproduction emerged from the confluence of traditional and modern image cultures, I argue, as the cult drew from established iconic practices while also exploiting new technologies to diffuse their imagery and to reimagine the productive power of the sacred image.
As a Research Fellow at the DFK, I am currently investigating how French missionaries employed the Veronica Veil imagery in their propagative work overseas. I aim to contribute to our understanding of the role of images in French Catholicism's interactions with its others—encounters that Catholics often framed as battles against iconoclasts and idolaters—while exploring how the cult, though anti-modern, participated in the formulation of new understandings of miraculous, technological, and even maternal reproduction in the nineteenth century.
Contact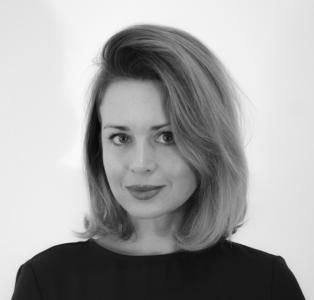 Heather Lauren Woolley , M.A.