Jordan Hillman, M.A.
University of Delaware (september 2021 – august 2022)
PhD project : Mediating Authority: Representations of the Police in Paris circa 1900
Vita
Jordan Hillman is a PhD candidate in Art History at the University of Delaware. Her current research focuses on the intersection of artistic avant-gardism and the spatial and visual politics of authority in late nineteenth-century Paris. This work has been supported by the Delaware Public Humanities Institute, the Society for French Historical Studies, and DFK Paris. Jordan was also the recipient of a 2020-2021 Doctoral Fellowship from the University of Delaware. In 2019 she was the International Fine Print Dealers Association Summer Fellow at the Baltimore Museum of Art where she continued as a Curatorial Research Assistant for the exhibition "Women Behaving Badly: 400 Years of Power and Protest," currently on view. She has publications on Félix Vallotton and Théophile-Alexandre Steinlen forthcoming in Anthanor (December 2021) and Visual Arts Research (early 2022), respectively. Jordan holds a BA in Art History from American University and an MA from the University of Delaware.
In 2021-2022, she is a fellow in the Annual Subject at DFK Paris.
Research focus
Mediating Authority: Representations of the Police in Paris circa 1900
My dissertation examines how avant-garde forms of visual production opposed authorized forms that structured the urban space of Paris, namely the police. The pictures produced by Steinlen, Vallotton, Grün, and others aimed at a reappropriation of the official police image that was both subversive and ironic. In their depiction of, and display within, the street, these artists further undermined modern constructions of state power that sought to shape and control urban space. Through a mobilization of new, reproductive modes of imagemaking and their circulatory potential, these critical images of police in Paris worked against monolithic notions of authority, exposing faults in the presumed power and legitimacy of the police force. At the same time, the intermedial, avant-garde, and popular production of these artists oscillated between rejection and affirmation with the art world. In challenging both established hierarchies of representation and authority, the artists at the center of my dissertation participated in fundamental debates about art and its social significance that anticipated the countercultural power of images a near century before the codification of the term street art in the 1960s.
Contact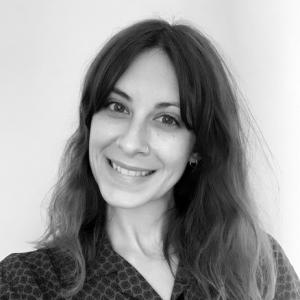 Jordan Hillman , M.A.