Dr. Victoria Scott
Freelancer art historian (october - december 2022)
postdoc project : Maoism and the French Posters of 1968
Vita
Victoria H. F. Scott, PhD, is an independent scholar that specializes in art and architecture after 1945, with a focus on the global influence of China, specifically Maoism. She co-edited Art, Global Maoism and the Chinese Cultural Revolution (Manchester, 2019), and is currently working on Maoism and the French Posters of 1968, slated to be published by Brill in 2023. Her new book project is titled A Wilderness of Mirrors: Reflective Art and Architecture and the Long Cold War.
Research focus
Maoism and the French Posters of 1968
This project establishes the significance of Maoism for a pivotal historical moment in the postwar period, in one of the most important centers of Western culture in the world. The silkscreen posters of May 1968 are often celebrated as an unprecedented example of liberated public expression evolving out of France's revolutionary traditions. This study challenges that view demonstrating that the posters were modeled on the large character posters known as dazibao, which accompanied the Chinese Cultural Revolution starting in 1966. Not only is it the first monograph on the subject, eventually it will be complemented by a digital catalogue raisonné, featuring over 1000 entries. Together the two-volume set will form a valuable scholarly resource. Maoism and the French Posters of 1968 is slated for publication with Brill in 2023.
Contact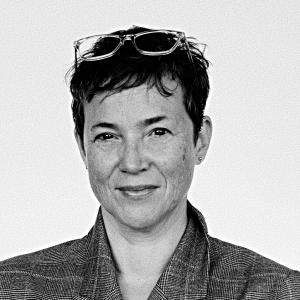 Dr. Victoria Scott